Sustainability Report
The Group published its first sustainability report in 2018 for the year 2017.
The Group believes that sustainable business practices are important and support our mission to be a trusted energy partner.
Our sustainability report outlines the sustainability approaches embedded in the Group's business operations and value chain, and highlights the Group's sustainability initiatives, best practices, and performance in respect of environmental, social and governance ("ESG") matters.
As we embark on our sustainability reporting journey, we will continually improve our performance and proactively integrate sustainable practices with our corporate strategies, while taking into account the interests of our various stakeholders. We believe that this will help us to build a sustainable business that will create greater value for our stakeholders over the long term.
Download Sustainability Report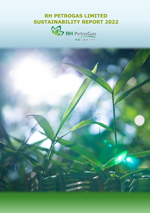 Sustainability Report 2022